"Archaeology is the unedited version of history." Dr. Adrian Praetzelellis
Winston Churchill must not have known any archaeologists when he said, "History is written by the victors." Through the painstaking endeavors of surveys, excavations, and data processing, archaeologists unearth and interpret the detritus of civilizations to produce "the unedited version of history," a phrase coined by Dr. Adrian Praetzelellis. Christina MacDonald, Collections Manager for the San Luis Obispo County Archaeological Society (SLOCAS), puts it more bluntly. "We go through people's garbage."
MacDonald took some time out to speak with me while preparing for the second annual Archaeology Day in San Luis Obispo's Mission Plaza on September 30, 2017. The discipline itself seems as buried in mystery as the artifacts it studies, so SLOCAS and the Guadalupe Dunes Center created an interactive event to bring archaeology out of the pits and into the public square in recognition of archaeology month. Archaeology Month is recognized in October in California with exhibits and events throughout the state.
"The general public is basically unaware of archaeology and the role it plays in understanding the people and communities that have come before us. So, one of the things we want to show is how we get at that information. We want to show people our toolkit and how we use that to uncover the information we are looking for," MacDonald said.
Part of that toolkit was on display at Archaeology Day via four interactive hands-on stations. Participants experienced how archaeologists excavate, screen, identify, and interpret their discoveries. With professional archaeologists and students on hand to answer questions, it was a great opportunity for kids interested in archaeology to get some firsthand information and inspiration.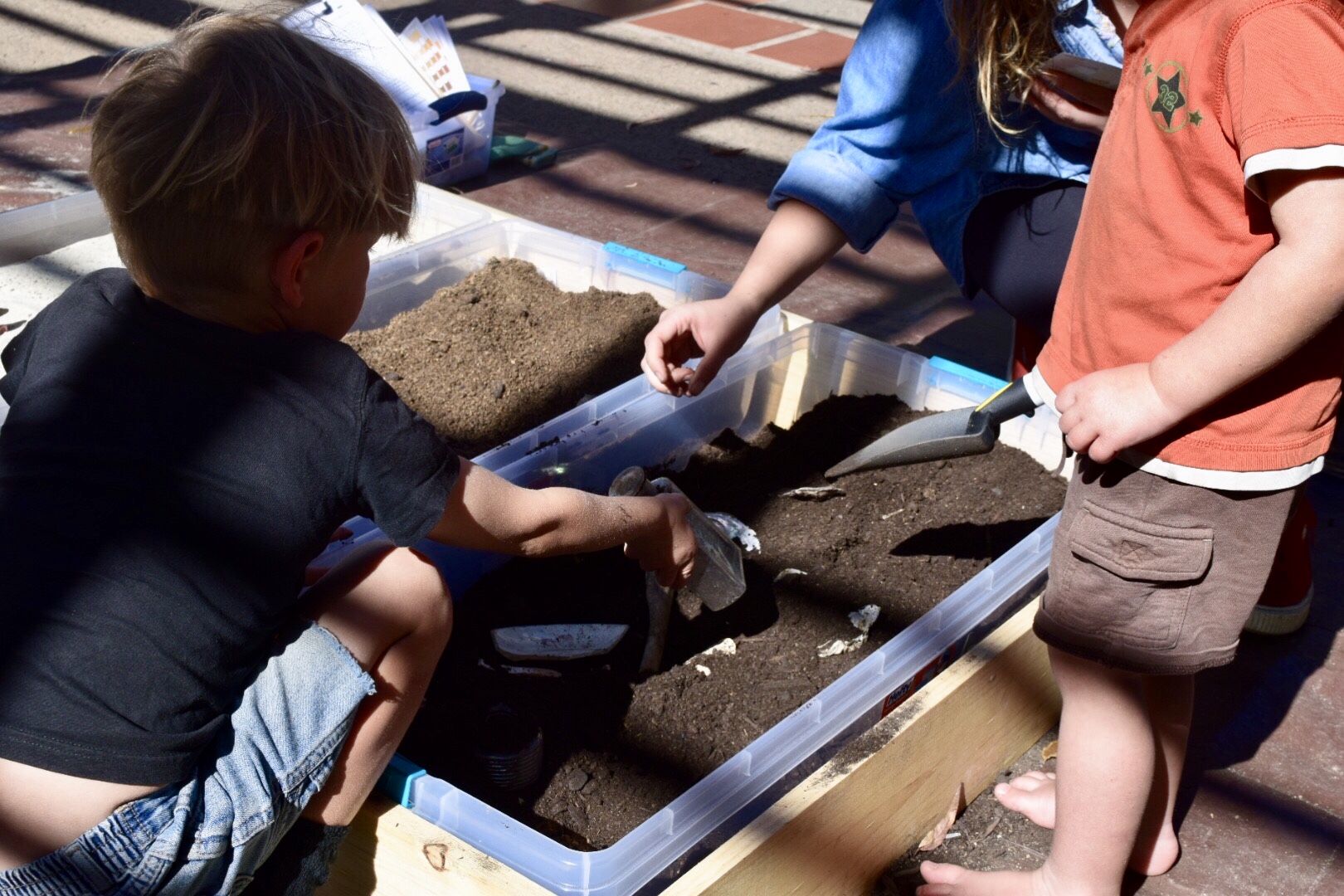 MacDonald emphasizes that archaeologists are everyday people … just like those they study. "Archaeologists live amongst us. We are moms, dads, sisters, brothers, nieces, and nephews. We care about the past and work really hard with our tribal and descendent communities to get a richer take on the past that helps us live a better life in the present and make better choices for the future."
Archaeologists often uncover clues about the way people lived never included in historical documents. Hundreds of years later, these discoveries bring accomplishments and contributions to light along with a new appreciation for the cultures that created them.
"We look at places where people were disenfranchised or taken away from their lives and it wasn't written down, and the boring stuff of day to day life. Sometimes you look at a particular area and you might find multiple occupations, which is really exciting. The historic will be on the top strata and prehistoric on the lower strata – so we are literally digging back through time."
Annemarie Cox is an archaeologist at PanGIS, a California company that provides mapping services for cultural and environmental resources. Cox has a deep reverence for artifacts and the people who made them. She sees archaeology month as both an opportunity and an obligation. "So many people think archaeologists are either digging up dinosaur bones or antiquities. I feel it is an obligation for us to go back to the public and let them know what we actually do. Archaeology month provides those opportunities."
Cox's fervent dedication to cultural stewardship is contagious. "I want people to look at tribal artifacts and understand what they are looking at, not to see something as crude, made by a crude person, but as the amazing tool that it is, made by someone's hands. I want them to respect the laws, the native culture and their resources. I work side by side with tribal monitors, and they take the lead in how I do my job. Archaeology month provides opportunities to promote cultural stewardship of archaeological resources with respect and honor of the native voice," she said.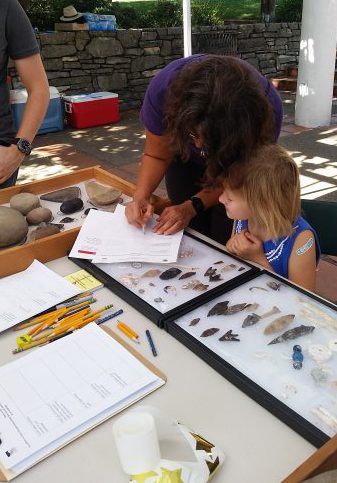 Archaeology and conservation are inseparable. Cultural artifacts and ecofacts are often found in the course of ecological restoration and preservation projects. The Dunes Center is a non-profit organization that promotes the conservation and restoration of the Guadalupe-Nipomo Dunes ecosystem through education, research, and the support of cooperative stewardship. They also host artifacts recovered from the "Lost City of Cecil B. DeMille," the buried remains of the largest movie set in history, built in 1923 for the silent movie "The Ten Commandments." The set was dismantled, secretly buried, and left undiscovered beneath the shifting sands for more than 60 years. Find out more at http://dunescenter.org
Stay tuned for more discoveries as Wildnote digs into archaeology, adding more features to make collecting and managing data easier than ever.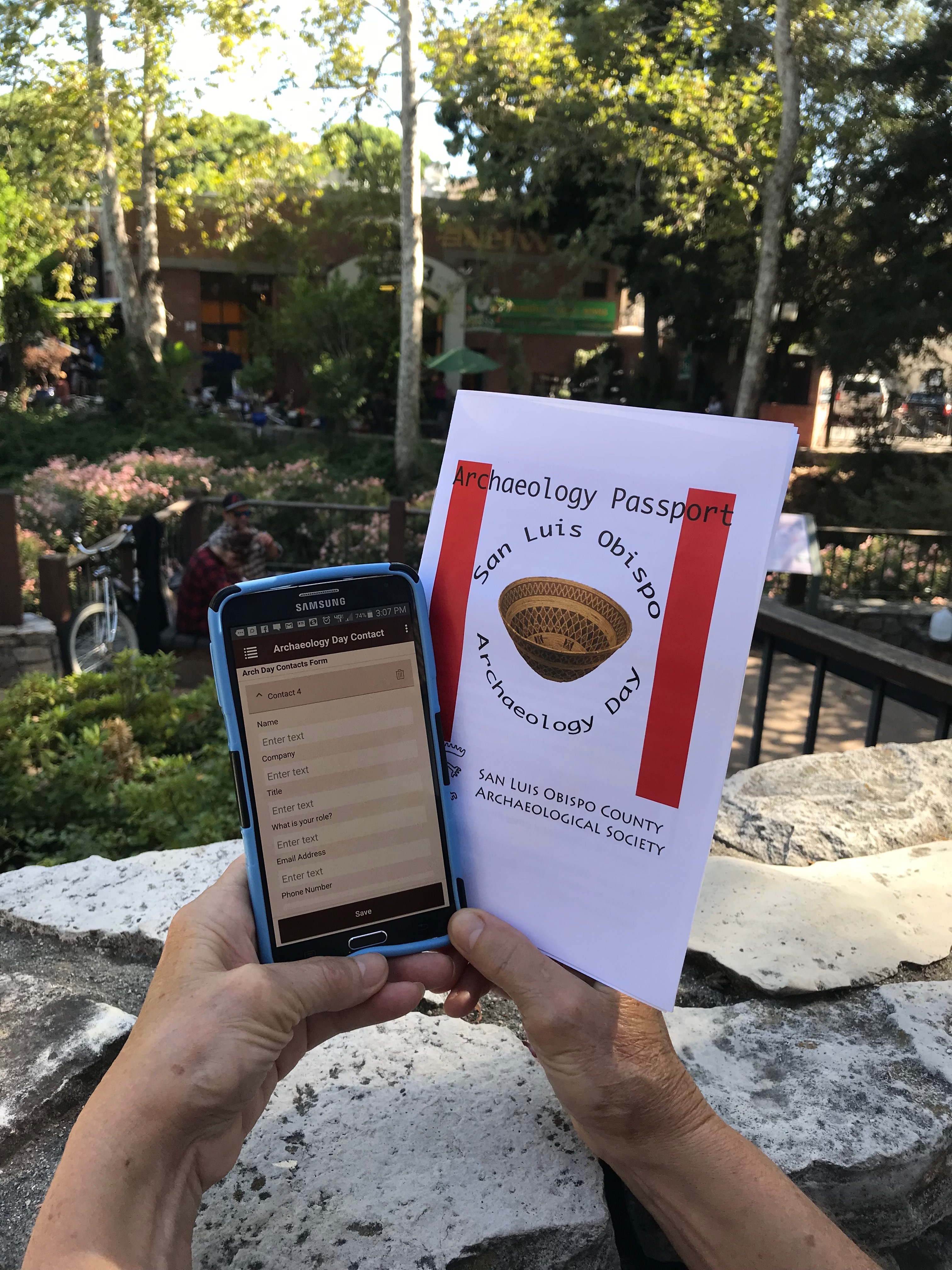 Additional resources:
See what's happening in your state for Archaeology Month
http://www.saa.org/publicftp/PUBLIC/resources/ArchMonth_2005.html
Visit the San Luis Obispo Archaeology Society
http://slocas.org
Mapping services for cultural and environmental resources and land planning projects.
http://pangis.com