Construction Compliance and Environmental Monitoring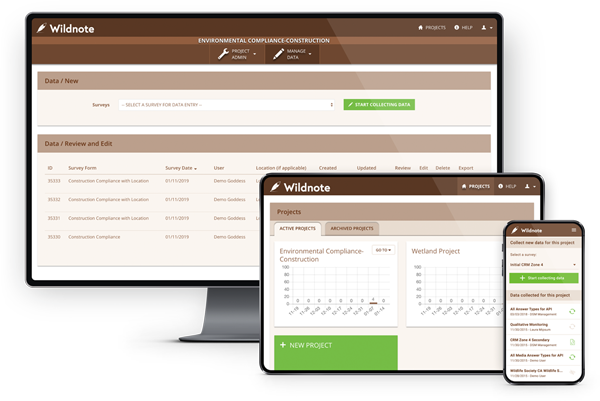 Wildnote delivers software solutions for environmental regulatory compliance, monitoring, remediation, and restoration on large-scale infrastructure projects. Our tools are key to ensuring accurate data that's available on time and on budget. Avoid costly delays and notices of violation while meeting the demands of your boss, clients, regulators, and subcontractors alike.



Integrated data before, during, and after construction
Field biologist?
Project manager?
Division head?
We've got your back!
At Wildnote, we provide technology that not only meets your project demands, but exceeds your expectations.
#CanYourClipboardDoThat?
Leverage our innovation with targeted features that create efficiencies for:
Utilities
Remediation and Restoration
Superfund Sites
Water Resources
Renewable Energy Resource Compliance and Siting
Biological Surveyors/Monitoring
SWPPP Development & Compliance
Aviation Operations
Safety Management, Environmental, Health & Safety
Hazardous Waste/Materials
Projected Savings at a Glance
*assumes 48 working weeks    **includes 20-hour Success Package
Key Features: Wildnote Targets Compliance and Monitoring
Assign users one of three levels of project access
Share survey forms across projects
Link project measures to specific questions so field staff can quickly see the details of the measure
View project metrics
Set up project locations when data will be collected at the same locations over time
Upload specific project documents so they are available offline to field staff
View survey form history by project location
Built-in taxonomy lists, including special species status for flora and fauna
Build your own custom taxonomy list by using Wildnote's master taxon database
Library of editable forms such as SWPPP, Spill, Pre-Construction Survey, Construction Compliance, Biological Monitoring, Noise, Air, Fugitive Dust, Soil and Water Sampling
Integrate photos, documents and video questions
Completed survey form duplication while in the field
Easy interface with little training of field staff required
Integrated photo management dynamically links photos to data
Photo Gallery view displays all photos within a project
Bulk photo renaming
Search by project, location, user, survey form and specific questions and answers
Generate reports directly from search results
Professionally Formatted PDF Report in two styles
Photo reports with 2 or 4 photos per page
Control and Integration: Web Interface and Mobile App in Tandem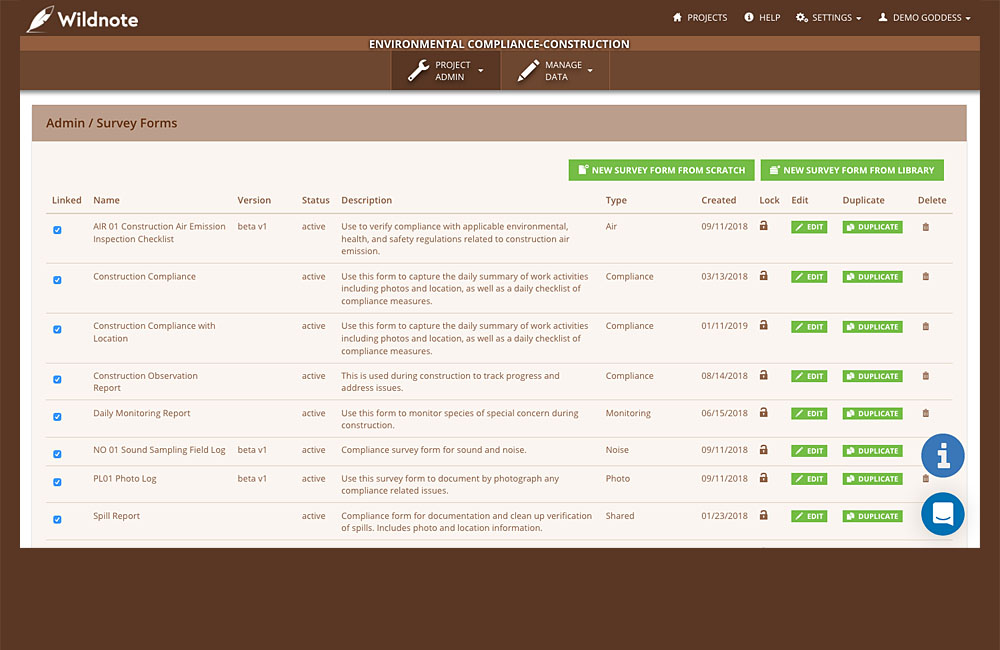 Click on the white square in the top-right of any image for a full-screen view.
What Can Wildnote Do For You?
Sharpen Your Competitive Edge
Caskey Biological Consulting, LLC (CBC) conducts studies for pipelines, oil and gas exploration, wind farms, utility lines, highways, and other project types throughout the United States.
Jason Caskey estimates that each user in the field saves about an hour per day while he further saves 10-12 hours each week on administrative tasks. That translates into financial savings of $900-$1100 per week for his time and roughly $5000 per week for the field biologists.
Read more about Caskey Biological's experience with the Wildnote app in this case study >>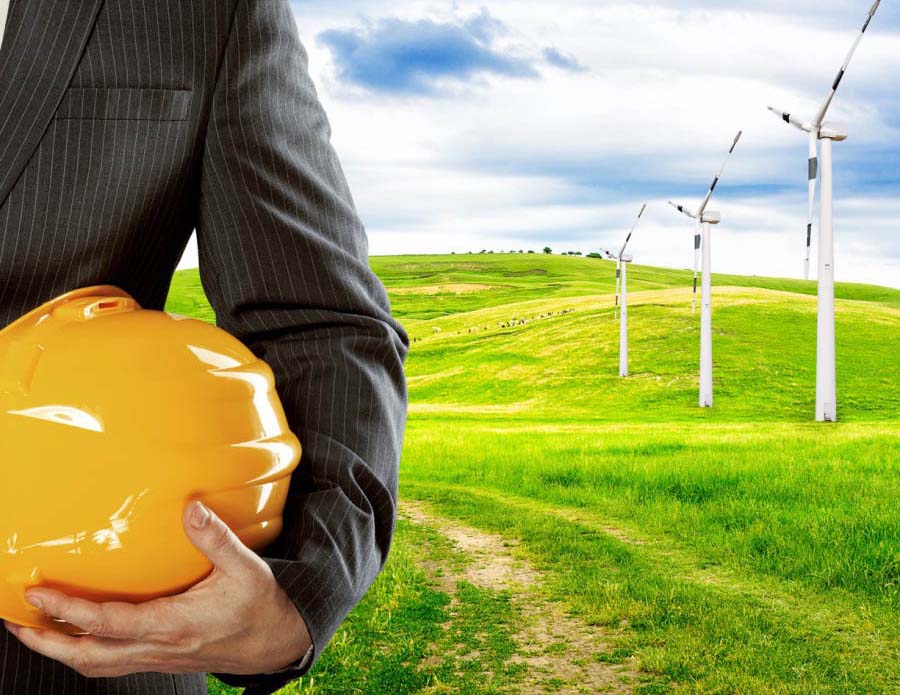 We Build Client Success Packages
Big projects bring big rewards . . . and big challenges.
We offer thorough, focused, setup and support, tailored to the  needs of your team, project and organization. See the Professional Services section on our Features and Pricing page for:
Customized Asset Development
Platform Setup & Deployment
Workflow Integration & Training