Cultural Resource Management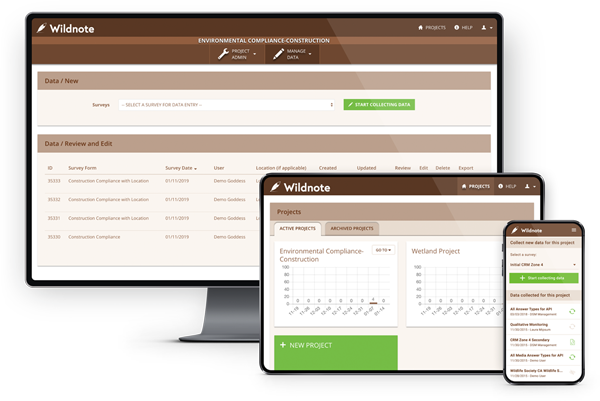 "When my people can't keep up with reporting and deliver on time because they're buried under transcription and photo management – that's a problem."
Wildnote brings speed and accuracy to Archaeology and Cultural Resource Management, site documentation, compliance, and reporting. Say goodbye to your photo management headaches; speed through shovel test documentation. CRM-specific features also integrate seamlessly with our biological assessment, wetland, and construction compliance tools for a single-app solution across disciplines. Developed by technology experts in conjunction with industry archaeologists, your data remains confidential.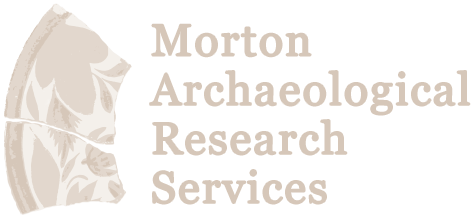 Integrated data at every phase of your archaeological project
Field Technician?
Crew Chief?
Principal Investigator?
Project Manager?
We've got your back!
At Wildnote, we provide technology that not only meets your project demands, but exceeds your expectations.
#CanYourClipboardDoThat?
We've developed a suite of 48 CRM-specific forms and exports to aid in all phases of archaeological project management:
Photograph Logs and Pages
Administrative Forms including Per Diem and Time Sheets
A suite of standard archaeology forms
California DPR Site Forms
Nevada IMACS Site Forms
Utah Site Forms
Cultural Monitoring
UAV Operations
Safety
FCC 620/621
Excavation Level and Feature forms
Shovel Testing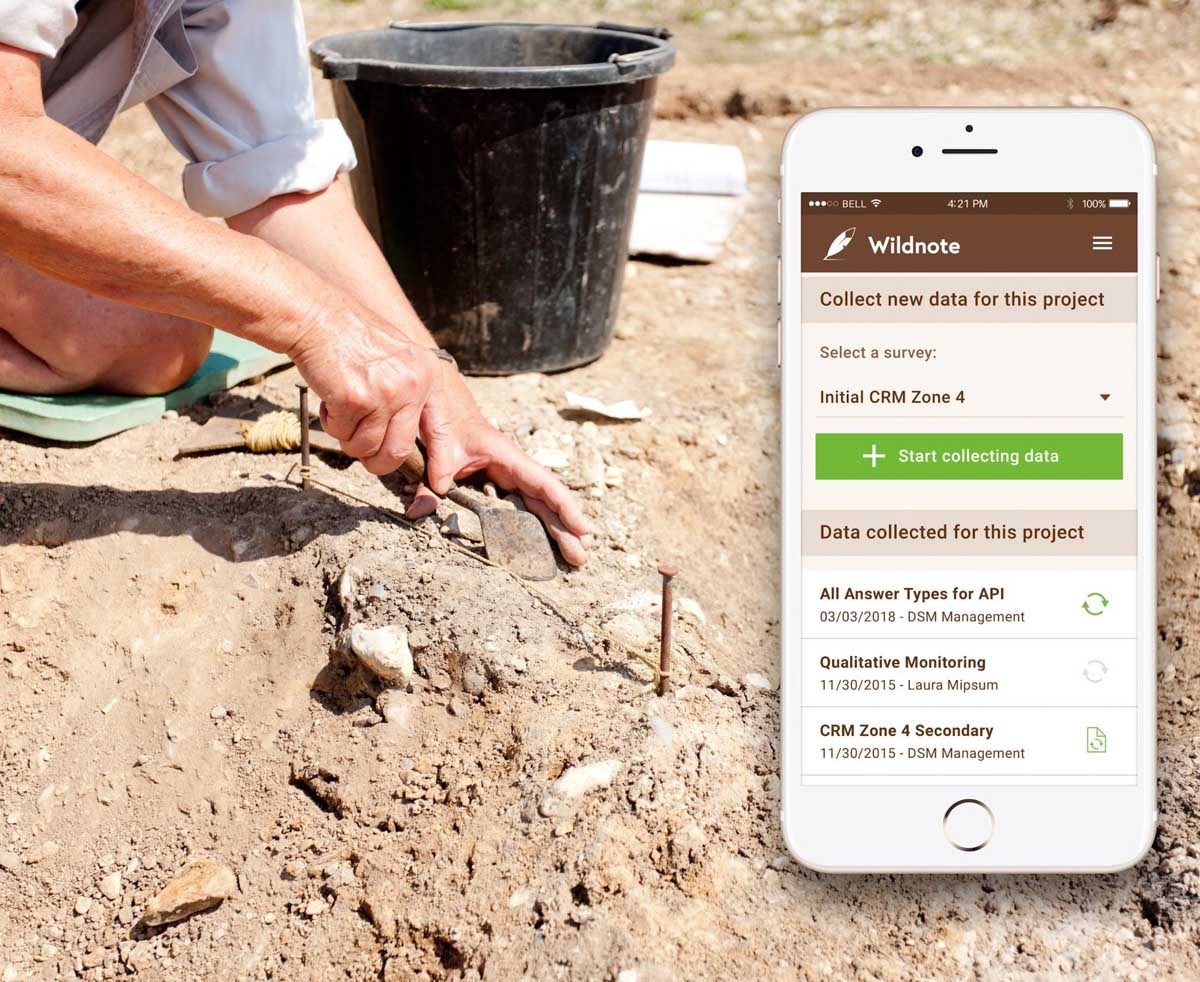 Projected Savings at a Glance

Key Features: Wildnote Targets Cultural Resource Management
Assign one of three levels of data access to users within each project
Share survey forms across projects
View project metrics
Upload reference material and site-specific documents for offline access locations over time
Upload specific project documents so they are available offline to field staff
View survey form history by project location
View pre-loaded locations and dropped points on mobile app
Drop location pins to track your progress on site
Track field crew progress on the web in real time, with connectivity
Simple interface with little training of field staff required
Collect site data offline on pre-built CRM-specific forms
Access our extensive survey form library, or create your own
Quick click data export into agency-required forms
Search by project, location, user, survey form and specific questions and answers
Integrated photo management dynamically links photos to data
Manage project photos in gallery view
Option to rename photos using project-based syntax
Quickly view all photos taken in the field and notify crew members of requested changes in real time, with connectivity
Export data to agency-specific, multi-page site forms
Effortlessly export CRM-specific photo pages and logs
Export original photos
Archive completed projects
Download data and photos to your own server
Wildnote adheres to standard confidentiality protocols for archaeology
Fill out in-field time sheets for temporary employees
Utilize per diem acceptance forms
Complete Tailgate Safety forms with digital signature
Control and Integration: Web Interface and Mobile App in Tandem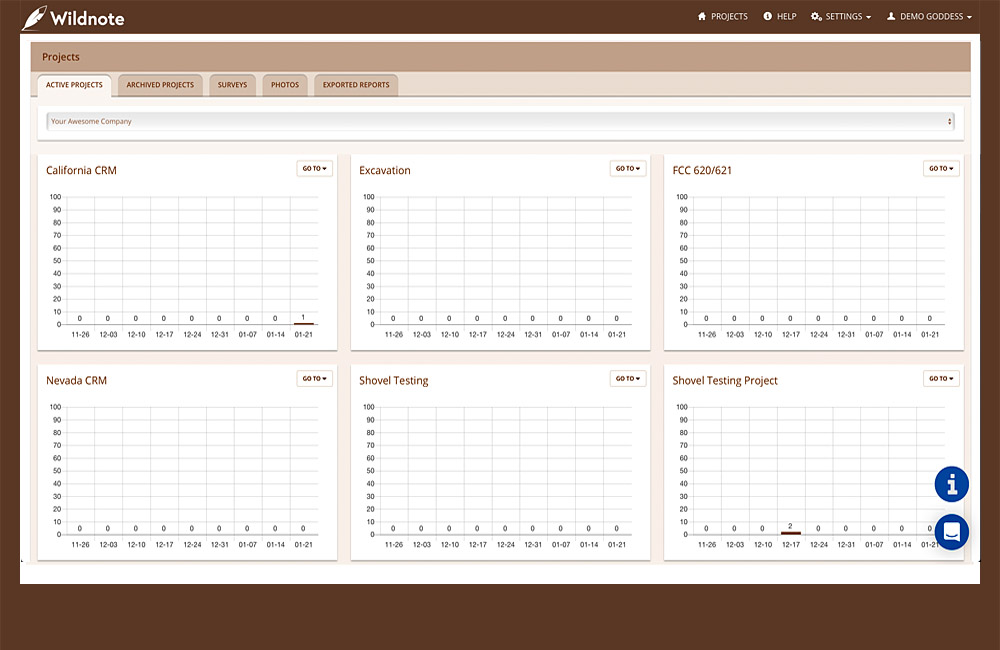 Click on the white square in the top-right of any image for a full-screen view.
What Can Wildnote Do For You?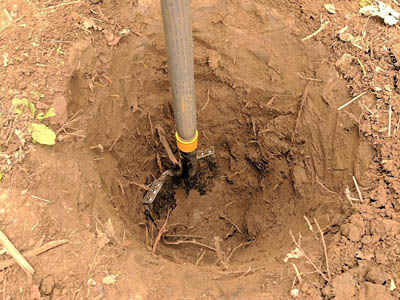 Dig into Our Client Success Packages
Big projects bring big rewards . . . and big challenges.
We offer thorough, focused, setup and support, tailored to the  needs of your team, project and organization. See the Professional Services section on our Features and Pricing page for:
Customized Asset Development
Platform Setup & Deployment
Workflow Integration & Training