Wildnote is committed to improving the efficiency of environmental endeavors of all kinds by streamlining data collection, management, and reporting, through the use of advanced cloud technology. The environmental leaders of tomorrow are emerging today. Wildnote wants to help them succeed. The following featured projects and individuals receive free use of the Wildnote platform, training, and support.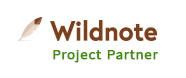 Talk to us about becoming a Wildnote Project Partner.
SLO County Stormwater Resources Plan
The Upper Salinas – Las Tablas Resource Conservation District (USLTRCD) works with a wide array of partners to implement conservation practices on private and public lands. Some of the programs USLTRCD oversees include biological surveys for sensitive species such as steelhead, healthy soils on agricultural lands, riparian restoration to improve wildlife habitat and water quality, stormwater management, and carbon farm planning.  USLTRCD staff, along with Watershed Stewards Program members, use Wildnote to conduct surveys, easily catalog information, and track progress on restoration projects within the district. Soon USLTRCD will be expanding its efforts to support the Coastal Monitoring Program for steelhead distribution and abundance through California Department of Fish and Wildlife in Santa Rosa Creek and creating a Toad Creek Watershed Steward for residents and business owners to adopt water conservation measures.
Read more about the San Luis Obispo County Stormwater Resources Plan
Tree Regeneration in Northern Hardwood Forests
The Walters Silviculture Lab within the Michigan State University Forestry Department has partnered with the Michigan Department of Natural resources to research the effects of various silvicultural prescriptions on tree regeneration in northern hardwood forests. Through the conduction of a long-term, 4000-acre research project, MSU and the MDNR hope to find ways of harvesting that will result in a more diverse and dense regeneration layer – one that is likely to be more resilient to multiple challenges facing these forests over the coming decades. During the summer of 2018, Wildnote was used to collect photos of long-term research plots immediately following harvesting. Every other year, another photo will be taken to help researchers tell the story of these experimental harvests. Additionally, Wildnote was used to collect residual basal area, percent cover estimates of different vegetation classes, and many other important pieces of data.
Advancing Research and Conservation of Migratory Species
A major limitation to the capacity to intelligently manage migratory species has been the necessity to make large-­scale decisions based on data gathered from very few well studied individuals. Such is the case in the Greater Serengeti Ecosystem of northern Tanzania, where our understanding of the migration of more than 1 million wildebeest is based on the movement dynamics of a handful of GPS collared individuals. The inability to synchronously measure the movement and behavior of a large proportion of the population hampers the understanding of this species and its relationship to the ecosystem in which it is embedded. However, recent advances in satellite and UAV technology now provide a powerful opportunity to study the movements and interactions of thousands of individuals at once. UC Santa Barbara PhD Candidate Lacey Hughey is combining these new technologies with traditional field techniques to better understand how and why 1.3 million wildebeest travel more than 1,800 miles across the Greater Serengeti Ecosystem each year. Wildnote has been used since 2017 to collect and manage the complex datasets required for groundtruthing in the field.
View Case Study: Tracking Mobile Species with Mobile Technology
Read Blog: Monitoring Wildlife from Space – Technology Opens New Research Avenues